We stand with Rasmea Odeh
November 7, 2013
The arrest of a celebrated Palestinian-American activist in Chicago is part of a broader attack on the rights of Arabs and Muslims, explains brian bean.
ACTIVISTS ARE mobilizing to pack a federal courtroom in Detroit on November 13 in defense of Palestinian-American community activist and women's rights advocate Rasmea Yousef Odeh. Agents from the Department of Homeland Security arrested Odeh on October 22 at her home in the Chicago suburbs on charges of immigration fraud for failing to disclose that she spent time in an Israeli prison in the 1970s.
Community and activist groups across Chicago and beyond have issued statements of solidarity and are circulating a petition calling on federal officials to drop the charges against Odeh. If convicted, she could face up to 10 years in federal prison and possible deportation.
The arrest of the 66-year-old Odeh, a celebrated advocate and activist in her community, came as a shock to those who know her. Earlier this year, the Chicago Cultural Alliance gave Odeh an award for her work to empower immigrant women. She serves as the associate director of the Arab American Action Network (AAAN), a community organization that offers literacy programs, domestic violence prevention and other empowerment and cultural programs for the Arab American community.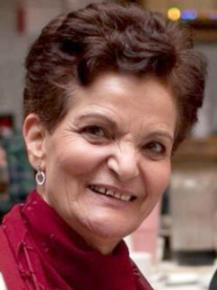 Odeh came to the U.S. in 1995 after earning a law degree in Jordan and received U.S. citizenship in 2004. So after nearly two decades as a high-profile figure within Chicago's Palestinian community and 10 years as a U.S. citizen, why are federal officials now targeting Odeh?
Odeh's arrest is not an isolated case, but only the most recent attempt by the state to attempt to bully and intimidate activists who speak out against its foreign policy and on behalf of oppressed people. In fact, Assistant U.S. Attorney Barry Jonas, who was present when Odeh first appeared in court, was the lead prosecutor of the Holy Land Foundation--the largest Islamic charity in the U.S. before a Bush administration order shut it down in 2001.
Jonas also heads up the grand jury that has now subpoenaed 23 activists in the Midwest, carting away their papers and other personal effects in a series of raids on their homes that began in 2010. To date, the activists have refused to appear before the grand jury, standing together and risking jail time in defense of their constitutionally protected rights to free speech.
According to a statement by the Center for Constitutional Rights in support of Odeh:
The 2010 raids, the grand jury subpoenas that accompanied them, and this indictment against a 66-year-old woman who suffered for a decade in Israeli prisons before coming to the U.S. in 1995, are a clear signal that federal authorities, along with Israel and its supporters in the U.S., are continuing to search for ways to intimidate and silence those who are effective advocates for Arab American communities, and who speak out for Palestinian rights.
---
AN ISRAELI military court convicted Odeh in 1969 of alleged membership in the Popular Front for the Liberation of Palestine and for a supposed connection to two bombings in Jerusalem that killed two civilians. After spending 10 years in an Israeli prison, she was released as part of a prisoner exchange. The FBI alleges that Odeh failed to disclose this conviction on her citizenship application.
But the armed agents who arrived at her door in late October have nothing to do with failing to check a box on an immigration form or a government paper-pusher who neglected to run a background check a decade ago. The persecution of Odeh began more than 40 years ago with Israel's drive to crush resistance to its occupation of Palestine and continues today with U.S. efforts to squelch dissent.
According to an FBI press release, Odeh's conviction by an Israeli court on so-called terrorism charges would have been sufficient reason to deny her citizenship application in 2004. But Israeli military courts are notorious for their systematic denial of due process to the Palestinians dragged before them. In fact, roughly 20 percent of Palestinians living in Gaza and the West Bank have ended up in an Israeli prison at one time or another.
Many international human rights organizations, such as Amnesty International, have reported on the countless ways Palestinians are denied a fair trial within this system. Even some Israeli officials, such as Col. Natanel Benishu, president of the West Bank's military courts, have admitted to gross problems and mishandling of justice within the courts. According to Benishu, the courts "systematically deny Palestinians the right to a fair trial."
Torture is another common feature of Israel's interrogation and detention of Palestinians. In the documentary Women in Struggle, Odeh recounts her torture, sexual humiliation and threats of rape at the hands of Israeli soldiers.
But this is just the beginning of Israel's abuses of the rights of Palestinian political prisoners. According to the Israeli human rights organization B'Tselem, Israel's system of administrative detention--holding individuals without charge for long periods of time--is widespread and a violation of international law. This practice is also commonly used against minors. Hundreds of children are detained in Israeli jails, and incidents of abuse are routine.
In response to such deplorable treatment, there has been a recent wave of protests by Palestinian prisoners themselves--including both individual and collective hunger strikes--to fight back against these injustices.
---
TWO CORNERSTONES of a democratic system--dissent and freedom of speech--are under assault in Obama's America. The arrest of Rasmea Odeh is the latest and certainly not the last example of this steady erosion of our essential civil liberties.
For example, the pretense behind the raids and subpoenas of the 23 antiwar activists was the chilling Supreme Court ruling in Holder v. Humanitarian Law Project. In that case, Eric Holder, Obama's attorney general, argued for and won a change in the definition of "material support for terrorism" to include First Amendment activities. But even under these newly relaxed criteria for prosecuting activists, the federal government has yet to file any formal charges against the targeted Midwest activists.
Federal agents also routinely infiltrate and spy on Arab and Muslim communities. There are countless examples of aggressive racial profiling by police as well as the use of informers and fake terrorist plots to aggressively ensnare unsuspecting individuals.
The state both manufactures the rationale for, and implements the tactic of, Islamophobia. This extreme repression of the Muslim and Arab American community is so intense that Abdul Malik Mujahid of the Muslim Peace Coalition described it this way:
The Muslim community in the United States has been living in a virtual internment camp ever since 9/11. Since then, more than 700,000 Muslims have been interviewed by the FBI. That means nearly 50 percent of all Muslim households have been touched by this "investigation." Practically all mosques have been "checked for nuclear bombs" or other fear-provoking reasons. That's the level of trust we "enjoy" in the Muslim community. Our community has been continually hammered by a mix of repressive policies and media finger-pointing, which has resulted in a new form of Islamophobia. This discrimination is a toxic brew of misguided public policy, fueled by irresponsible pundits, and the impact is significant.
It is against this backdrop--of U.S. support for Israel's criminal practices, the assault on civil liberties, and the suppression of Muslims--that the arrest of Rasmea Odeh has taken place. And we therefore have a responsibility to call it what it is: A racist attempt by the federal government to intimidate and suppress all those who stand for justice.